Live a Little by Howard Jacobson 
At the age of ninety-something, Beryl Dusinbery is forgetting everything – including her own children. She spends her days stitching morbid samplers and tormenting her two long-suffering carers, Nastya and Euphoria, with tangled stories of her husbands and love affairs. 
Shimi Carmelli can do up his own buttons, walks without the aid of a frame and speaks without spitting. Among the widows of North London, he's whispered about as the last of the eligible bachelors. Unlike Beryl, he forgets nothing – especially not the shame of a childhood incident that has hung over him like an oppressive cloud ever since.
There's very little life remaining for either of them, but perhaps just enough to heal some of the hurt inflicted along the way, and find new meaning in what's left. Told with Jacobson's trademark wit and style, Live a Little is in equal parts funny, irreverent and tender – a novel to make you consider all the paths not taken, and whether you could still change course.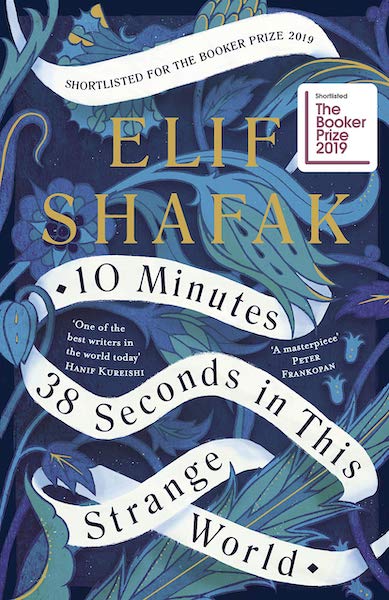 Self-anointed guru of the Digital Age, Guy Matthias, CEO of Beetle, has become one of the world's most powerful and influential figures. Untaxed and ungoverned, his trans-Atlantic company essentially operates beyond the control of Governments or the law.
But trouble is never far away, and for Guy a perfect storm is brewing: his wife wants to leave him, fed up with his serial infidelities; malfunctioning Beetle software has led to some unfortunate deaths which are proving hard to cover up; his longed for deal with China is proving troublingly elusive and, among other things, the mystery hacker, Gogol, is on his trail.
With the clock ticking – Guy, his aide Douglas Varley, Britain's flailing female PM, conflicted national security agent Eloise Jayne, depressed journalist David Strachey, and Gogol, whoever that may be – the question is becoming ever more pressing, how do you live in reality when nobody knows anything, and all knowledge, all certainty, is partly or entirely fake?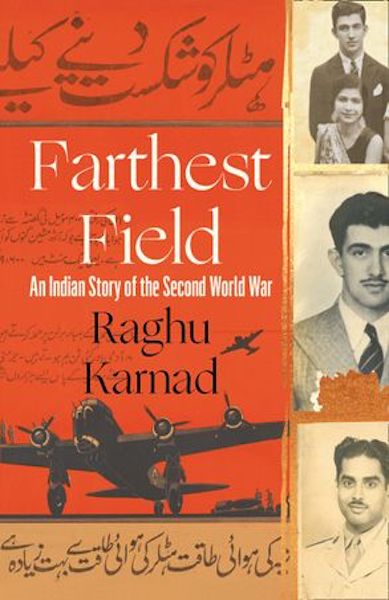 The Buried: Life, Death and Revolution in Egypt  by Peter Hessler
"The Buried is the kind of book that you don't want to end and won't forget. With the eye of a great storyteller Peter Hessler weaves together history, reporting, memoir, and above all the lives of ordinary people in a beautiful and haunting portrait of Egypt and its Revolution." – Ben Rhodes
In 2011, the world's eyes were on Egypt, as revolution swept across the country. But what lay below the surface of events was harder to see. Living in Cairo, over the following years award-winning writer Peter Hessler set out to uncover the everyday lives and archaeological secrets of a country in turmoil.
The Future is Asian: Global Order in the Twenty-First Century by Parag Khanna
Five billion people, two-thirds of the world's mega-cities, one-third of the global economy, two-thirds of global economic growth, thirty of the Fortune 100, six of the ten largest banks, eight of the ten largest armies, five nuclear powers, massive technological innovation, the newest crop of top-ranked universities. Asia is also the world's most ethnically, linguistically and culturally diverse region of the planet, eluding any remotely meaningful generalization beyond the geographic label itself. Even for Asians, Asia is dizzying to navigate. 
Whether you gauge by demography, geography, economy or any other metric, Asia is already the present – and it is certainly the future. It is for this reason that we cannot afford to continue to get Asia so wrong. The Future Is Asian accurately shows Asia from the inside-out, telling the story of how this mega-region is coming together and reshaping the entire planet in the process.
If This Is a Man: The Truce  by Primo Levi
With the moral stamina and intellectual pose of a twentieth-century Titan, this slightly built, dutiful, unassuming chemist set out systematically to remember the German hell on earth, steadfastly to think it through, and then to render it comprehensible in lucid, unpretentious prose. He was profoundly in touch with the minutest workings of the most endearing human events and with the most contemptible. What has survived in Levi's writing isn't just his memory of the unbearable, but also, in THE PERIODIC TABLE and THE WRENCH, his delight in what made the world exquisite to him. He was himself a "magically endearing man, the most delicately forceful enchanter I've ever known" – Philip Roth
The Invisible Killer: The Rising Global Threat of Air Pollution – and How We Can Fight Back by Gary Fuller 
The Invisible Killer will take you on a journey from London to Los Angeles to Beijing, challenging our ideas of what creates air pollution and how we measure it, and introducing us to incredible individuals whose ground breaking research paved the way to today's understanding, often at their own detriment. Dr. Fuller argues that to change the future of our planet and collective global health, city and national government action is essential. It is not for lack of evidence that air pollution harm persists. Instead it remains in place due to a lack of political will to make changes to our urban lives, to persuade the public and to make polluters bear the full cost of the harm that they do.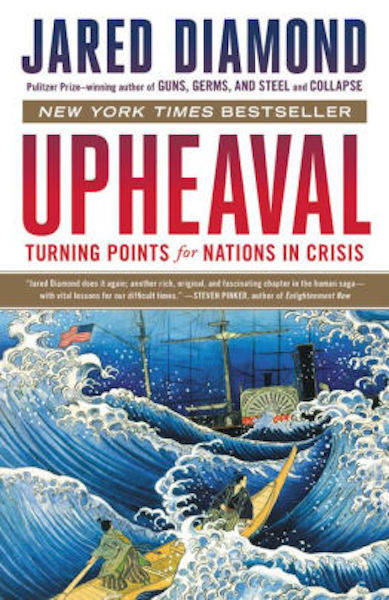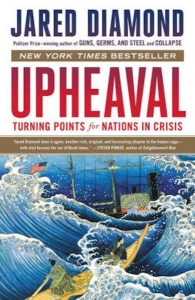 King Arthur: The Making of the Legend by Nicholas J. Higham
According to legend, King Arthur saved Britain from the Saxons and reigned over it gloriously sometime around A.D. 500. Whether or not there was a "real" King Arthur has all too often been neglected by scholars; most period specialists today declare themselves agnostic on this important matter. In this erudite volume, Nick Higham sets out to solve the puzzle, drawing on his original research and expertise to determine precisely when, and why, the legend began.
Higham surveys all the major attempts to prove the origins of Arthur, weighing up and debunking hitherto claimed connections with classical Greece, Roman Dalmatia, Sarmatia, and the Caucasus. He then explores Arthur's emergence in Wales-up to his rise to fame at the hands of Geoffrey of Monmouth. Certain to arouse heated debate among those committed to defending any particular Arthur, Higham's book is an essential study for anyone seeking to understand how Arthur's story began.
Last Witnesses: Unchildlike Stories by Svetlana Alexievich
Stunning stories about what it was like to be a Soviet child during the upheaval and horror of the Second World War, from Nobel Laureate Svetlana Alexievich.
What did it mean to grow up in the Soviet Union during the Second World War? In the late 1970s, Svetlana Alexievich started interviewing people who had experienced war as children, the generation that survived and had to live with the trauma that would forever change the course of the Russian nation.
With remarkable care and empathy, Alexievich gives voice to those whose stories are lost in the official narratives, uncovering a powerful, hidden history of one of the most important events of the twentieth century.
Published to great acclaim in the USSR in 1985 and now available in English for the first time, this masterpiece offers a kaleidoscopic portrait of the human consequences of the war – and an extraordinary chronicle of the Russian soul.
Maoism: A Global History by Julia Lovell 
For decades, the West has dismissed Maoism as an outdated historical and political phenomenon. Since the 1980s, China seems to have abandoned the utopian turmoil of Mao's revolution in favour of authoritarian capitalism. But Mao and his ideas remain central to the People's Republic and the legitimacy of its Communist government. With disagreements and conflicts between China and the West on the rise, the need to understand the political legacy of Mao is urgent and growing.
The power and appeal of Maoism have extended far beyond China. Maoism was a crucial motor of the Cold War: it shaped the course of the Vietnam War (and the international youth rebellions that conflict triggered) and brought to power the murderous Khmer Rouge in Cambodia; it aided, and sometimes handed victory to, anti-colonial resistance movements in Africa; it inspired terrorism in Germany and Italy, and wars and insurgencies in Peru, India and Nepal, some of which are still with us today – more than forty years after the death of Mao.
In this new history, Julia Lovell re-evaluates Maoism as both a Chinese and an international force, linking its evolution in China with its global legacy. It is a story that takes us from the tea plantations of north India to the sierras of the Andes, from Paris's fifth arrondissement to the fields of Tanzania, from the rice paddies of Cambodia to the terraces of Brixton.
Starting with the birth of Mao's revolution in northwest China in the 1930s and concluding with its violent afterlives in South Asia and resurgence in the People's Republic today, this is a landmark history of global Maoism.
The Rise and Fall of Peace on Earth by Michael Mandelbaum 
In the twenty-five years after 1989, the world enjoyed the deepest peace in history. In The Rise and Fall of Peace on Earth, the eminent foreign policy scholar Michael Mandelbaum examines that remarkable quarter century, describing how and why the peace was established and then fell apart. To be sure, wars took place in this era, but less frequently and on a far smaller scale than in previous periods. Mandelbaum argues that the widespread peace ended because three major countries — Vladimir Putin's Russia in Europe, Xi Jinping's China in East Asia, and the Shia clerics' Iran in the Middle East — put an end to it with aggressive nationalist policies aimed at overturning the prevailing political arrangements in their respective regions. The three had a common motive: their need to survive in a democratic age with their countries' prospects for economic growth uncertain. 
Mandelbaum further argues that the key to the return of peace lies in the advent of genuine democracy, including free elections and the protection of religious, economic, and political liberty. Yet, since recent history has shown that democracy cannot be imposed from the outside, The Rise and Fall of Peace on Earth has a dual message: while the world has a formula for peace, there is no way to ensure that all countries will embrace it.
The Black Ascot: An Inspector Ian Rutledge Mystery by Charles Todd 
An astonishing tip from a grateful ex-convict seems implausible – but Inspector Ian Rutledge is intrigued and brings it to his superior at Scotland Yard. Alan Barrington, who has evaded capture for ten years, is the suspect in an appalling murder during Black Ascot, the famous 1910 royal horse race meet honouring the late King Edward VII. His disappearance began a manhunt that consumed Britain for a decade. Now it appears that Barrington has returned to England, giving the Yard a last chance to retrieve its reputation and see justice done. Rutledge is put in charge of a quiet search under cover of a routine review of a cold case.
The Gate Keeper: An Inspector Ian Rutledge Mystery by Charles Todd
Rutledge gives the bride away at his sister's wedding, filling the role of his late parents. And when the evening ends, he's too restless to sleep. Changing his clothes, he begins to drive aimlessly. Late that night, he comes upon a motorcar standing, doors wide, in the middle of a dark and lonely road. Standing beside the motorcar is a woman with blood on her hands and a dead man lying at her feet.
Metropolis: A Bernie Gunther Novel by Phillip Kerr 
Berlin, 1928, the dying days of the Weimar Republic shortly before Hitler and the Nazis came to power. It was a period of decadence and excess as Berliners – after the terrible slaughter of WWI and the hardships that followed – are enjoying their own version of Babylon. Bernie is a young detective working in Vice when he gets a summons from Bernard Weiss, Chief of Berlin's Criminal Police. He invites Bernie to join KIA – Criminal Inspection A – the supervisory body for all homicide investigation in Kripo. Bernie's first task is to investigate the Silesian Station killings – four prostitutes murdered in as many weeks. All of them have been hit over the head with a hammer and then scalped with a sharp knife. 
Bernie hardly has time to acquaint himself with the case files before another prostitute is murdered. Until now, no one has shown much interest in these victims – there are plenty in Berlin who'd like the streets washed clean of such degenerates. But this time the girl's father runs Berlin's foremost criminal ring, and he's prepared to go to extreme lengths to find his daughter's killer. 
Then a second series of murders begins – of crippled wartime veterans who beg in the city's streets. It seems that someone is determined to clean up Berlin of anyone less than perfect. The voice of Nazism is becoming a roar that threatens to drown out all others. But not Bernie Gunther's…
Never Be Broken  by Sarah Hilary
Children are dying on London's streets. Frankie Reece, stabbed through the heart, outside a corner shop. Others recruited from care homes, picked up and exploited; passed like gifts between gangs. They are London's lost. Then Raphaela Belsham is killed. She's thirteen years old, her father is a man of influence, from a smart part of town. And she's white. Suddenly, the establishment is taking notice. DS Noah Jake is determined to handle Raphaela's case and Frankie's too. But he's facing his own turmoil, and it's becoming an obsession. DI Marnie Rome is worried, and she needs Noah on side. Because more children are disappearing, more are being killed by the day and the swelling tide of violence needs to be stemmed before it's too late.
One Way Out: A Harry Virdee Thriller by A.A. Dhand 
A bomb detonates in Bradford's City Park.
When the alert sounds, DCI Harry Virdee has just enough time to get his son and his mother to safety before the bomb blows. But this is merely a stunt. The worst is yet to come.
A new and aggressive nationalist group, the Patriots, have hidden a second device under one of the city's mosques. In exchange for the safe release of those at Friday prayers, the Patriots want custody of the leaders of radical Islamist group Almukhtareen – the chosen ones. 
The government does not negotiate with terrorists. Even when thousands of lives are at risk. There is only one way out.
But Harry's wife is in one of those mosques. Left with no choice, Harry must find the Almukhtareen, to offer the Patriots his own deal. Because sometimes the only way to save lives, is to take them. 
The Poison Garden by Alex Marwood
Where Romy grew up, if someone died you never spoke of them again.
Now 22, she has recently escaped the toxic confines of the cult she was raised in. But Romy is young, pregnant and completely alone – and if she is to keep herself safe in this new world, she has some important lessons to learn.
Like how there are some people you can trust, and some you must fear. And about who her family really is, and why her mother ran away from them all those years ago.
And that you can't walk away from a dark past without expecting it to catch up with you . . .
The Whisper Man  by Alex North 
If you leave a door half-open, soon you'll hear the whispers spoken . . .
Still devastated after the loss of his wife, Tom Kennedy and his young son Jake move to the sleepy village of Featherbank, looking for a fresh start.
But Featherbank has a dark past. Fifteen years ago a twisted serial killer abducted and murdered five young boys. Until he was finally caught, the killer was known as 'The Whisper Man'.
Of course, an old crime need not trouble Tom and Jake as they try to settle in to their new home. Except that now another boy has gone missing. And then Jake begins acting strangely. He says he hears a whispering at his window . . .
The Batsford Book of Chess for Children by Sabrina Chevannes
(7+ years) Chess is experiencing a new wave of popularity in schools, and it's educational too. Organisations like Chess in Schools are promoting it as the perfect way to develop analytical thinking skills, foster the competitive instinct – and provide a lot of fun along the way. This cute, character-based book, aimed at children aged 7 and up, is a complete guide to chess for those starting out in the game. In straightforward, animated language, Jess and Jamie – two rough-and-tumble kids who are obsessed with chess – explain everything you need to know, from first sitting down at the board to sneaky tricks to help you beat your opponents. The book explains who the pieces are and how they move (and that we're talking about pawns, not prawns), how to reach checkmate (or, in Jess's words, 'how to kill the king'), and the concept of the opening, middlegame and endgame. It also introduces the idea of chess etiquette – and explains why sometimes no one wins and a game ends in stalemate.
Cool Maths: 50 Fantastic Facts for Kids of All Ages by Tracie Young 
From core curriculum techniques such as multiplying multiples to calculating calculus and probability and division, right through to working out tricky statistics, formulas and equations in or outside of the classroom, Cool Maths will help you work your way out of everyday situations in a way that you'll never forget.
Topics include: how to tip, how to work out the distance of a storm, Fibonacci sequences, cracking codes and many more!
The Everything Kids' Soccer Book by Deborah W. Crisfield 
(9-12 years) How do you know when to pass the ball or when to keep it? What's the best way to practice dribbling? How do you keep the defence from stealing the ball from you? Whether you play defence, goalie, or offense, The Everything Kids' Soccer Book, 3rd Edition has all the tips and strategies you need to help you improve your game, including fun games like Monkey in the Middle and Hot Potato.
Knowledge Encyclopedia: Dinosaur! by DK Books 
(8+ years) Knowledge Encyclopedia Dinosaur!, which is for children aged between 8+, explores how the dinosaurs of the Triassic, Jurassic, and Cretaceous Periods evolved, lived, and died in the great dinosaur extinction event that occurred approximately 66 million years ago. 
It covers all you need to know about dinosaurs such as Tyrannosaurus rex, Stegosaurs, and Velociraptor, but also includes marine reptiles, massive mammals like the woolly mammoth, and the pterosaurs. Each creature has its own feature, which brings together the latest information from the world of paleontology, wonderful up-to-date 3D artwork, and our knowledge of animal behaviour to paint a comprehensive picture that you won't find in other dinosaur fact books. 
A reference section at the end explains how we know so much about dinosaur evolution, behaviour, and their environments through fossils, research, and computer modelling techniques. 
When My Worries Get Too Big: A Relaxation Book for Children Who Live with Anxiety by Kari Dunn
(8-9 years) This is a book for children with anxiety. High levels of stress and anxiety related to social situations, problems of emotional regulation and sensory issues are common in children who live with anxiety related disorders. High levels of stress can lead to a break down in cognitive functioning impacting a child's ability to learn from teaching, make good decisions and even form meaningful relationships. More than any other childhood issue, a loss of emotional control can lead to the need for a restrictive special education programming. Even for children who are able to attend inclusive classrooms, peers might avoid or fear a child whose behaviour is unpredictably scary or even violent. The objective of this book is to teach highly anxious children how to relax their bodies and control their emotions. When My Worries Get Too Big is based on cognitive behavioural management and psycho-education, both of which are approaches to behaviour management that focus on teaching children to recognize their own feelings of anxiety and then teaching them strategies to help them control those feelings. This second edition includes several additional strategies that parents and teachers can use to support children with anxiety. The strategies are inline with the evidence-based practice of self-management as well as offering visual and interactive structure to support children who lack executive functioning skills.
The Wishing Spell (Land of Stories Series, #1) by Chris Colfer
(9-11 years) Alex and Conner Bailey's world is about to change, when the twins' grandmother gives them a treasured fairy-tale book, they have no idea they're about to enter a land beyond all imagining: The Land of Stories, where fairy tales are real. Alex and Conner soon discover the stories they know so well haven't ended in this magical land – Goldilocks is now a wanted fugitive, Red Riding Hood has her own kingdom, and Queen Cinderella is about to become a mother! The twins know they must get back home, but with the legendary Evil Queen hot on their trail, will they ever find the way? Readers on a thrilling quest filled with magic spells, laugh-out-loud humour and page-turning adventure. 
The Enchantress Returns (Land of Stories Series, #2) by Chris Colfer
(9-11 years) Alex and Conner Bailey have not been back to the magical Land of Stories since their adventures in The Wishing Spell ended. But one night, they learn the famed Enchantress has kidnapped their mother. Against the will of their grandmother (the one and only Fairy Godmother), the twins must find their own way into the Land of Stories to rescue their mother and save the fairy tale world from the greatest threat it's ever faced.
A Grimm Warning (Land of Stories Series, #3) by Chris Colfer
(9-11 years) Conner Bailey thinks his fairy-tale adventures are behind him – until he discovers a mysterious clue left by the famous Brothers Grimm. With help from his classmate Bree and the outlandish Mother Goose, Conner sets off on a mission across Europe to crack a two-hundred-year-old code. Meanwhile, Alex Bailey is training to become the next Fairy Godmother. . .but her attempts at granting wishes never go as planned. Will she ever be truly ready to lead the Fairy Council? 
When all signs point to disaster for the Land of Stories, Conner and Alex must join forces with their friends and enemies to save the day. But nothing can prepare them for the coming battle. . .or for the secret that will change the twins' lives forever. The third book in the bestselling Land of Stories series puts the twins to the test as they must bring two worlds together!
Beyond the Kingdoms (Land of Stories Series, #4) by Chris Colfer
(9-11 years) The Masked Man is on the loose in the Land of Stories, and it's up to Alex and Conner Bailey to stop him . . . except Alex has been thrown off the Fairy Council, and no one will believe they're in danger. 

With only the help of the ragtag group of Goldilocks, Jack, Red Riding Hood, and Mother Goose and her gander, Lester, the Bailey twins discover the Masked Man's secret scheme: he possesses a powerful magic potion that turns every book it touches into a portal, and he is recruiting an army of literature's greatest villains! 

So begins a race through the magical Land of Oz, the fantastical world of Neverland, the madness of Wonderland, and beyond. Can Alex and Conner catch up to the Masked Man, or will they be one step behind until it's too late?
An Author's Odyssey (Land of Stories Series, #5) by Chris Colfer
(9-11 years) When the twins and their friends enter worlds crafted from Conner's imagination, finding allies no one else could have ever dreamed of, the race begins to put an end to the Masked Man's reign of terror. Can the twins finally restore peace in the fairy tale world?
Worlds Collide (Land of Stories Series, #6) by Chris Colfer
(9-11 years) In the highly anticipated finale, Conner and Alex must brave the impossible. All of the Land of Stories fairy tale characters – heroes and villains – are no longer confined within their world!

With mayhem brewing in the Big Apple, Conner and Alex will have to win their biggest battle yet. Can the twins restore order between the human and fairy-tale world?

Breathtaking action mixed with laugh-out-loud moments and lots of heart will make this a gripping conclusion for fans old and new.
A Bad Case of the Stripes by David Shannon
(6-8 years) "What we have here is a bad case of stripes. One of the worst I've ever seen!"
Camilla Cream loves lima beans, but she never eats them. Why? Because the other kids in her school don't like them. And Camilla Cream is very, very worried about what other people think of her. In fact, she's so worried that she's about to break out in…a bad case of stripes! 
"Shannon's story is a good poke in the eye of conformity…and his empathetic, vivid artwork keeps perfect pace with the tale." -Kirkus Reviews
David Gets in Trouble by David Shannon
(3-6 years) When David gets in trouble, he always says, "No It's not my fault", "I didn't mean to", "It was an accident". Whatever the situation, David's got a good excuse. And no matter what he's done "wrong", it's never really his fault. Soon, though, David realizes that making excuses makes him feel bad, and saying he's sorry makes him feel better. Once again, David Shannon entertains us with David's mischievous antics and a light-hearted story that's sure to leave kids (and parents) laughing.
David Goes to School by David Shannon
(4-6 years) David's teacher has her hands full. From running in the halls to chewing gum in class, David's high-energy antics fill each school day with trouble — and are sure to bring a smile to even the best- behaved reader.
David Smells by David Shannon 
(3-6 years) Caldecott Honour artist David Shannon is back with a third original board book that features the star of the bestselling No, David! books as a troublemaking toddler, and introduces the five senses.
Hey! What's that smell?! Join David as he discovers the five senses: touch, hear, see, smell, and taste. From petting the dog to banging on a drum, David knows how to have a good time. But he also knows that there's nothing better than playing a game with Mama at the end of a busy and exciting day. With the same irresistible humour and vibrant style as his award-winning No, David! books, David Shannon takes us back to the "early years" of his most beloved character. Perfect for beginning readers as well as for the youngest children!
Father Christmas Needs a Wee by Nicholas Allan
(2+ years) On Christmas Eve every child leaves out a drink and a snack for Father Christmas. Before long he really, really needs a wee but what can he do about it?
There's a long time to wait before he can get home and when he finally does he's lost his house key! A hilarious take on a dilemma that every toddler will identify with!
(3+ years) Cats sit on mats, hares sit on chairs, mules sit on stools and gofers sit on sofas, but Frog does not want to sit on a log! Jam-packed with animals and silliness, this original rhyming story will have young children in fits of laughter.